We Have a Winner!
by
sarah
It took me a few minutes to figure out how the random number thingie worked (and a few more minutes of being totally distracted by all the other things it does – how cool is it that you can tell it to generate a random jazz scale?), but I've got it figured out now, and we have a winner!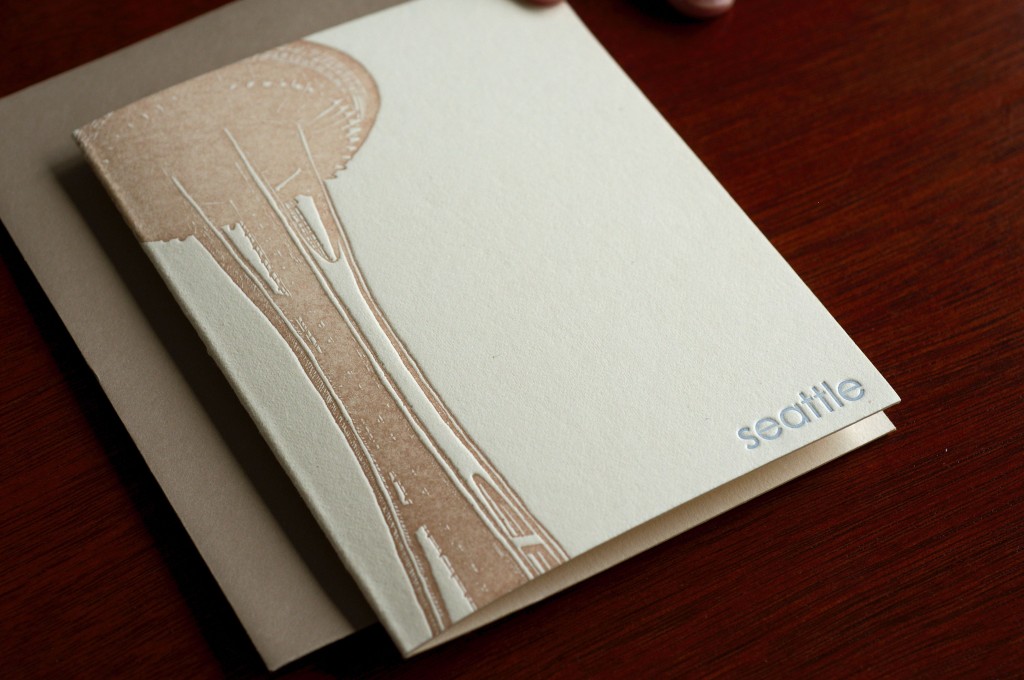 This lovely set of First Edition Space Needle notecards goes to the lovely ClumberKim, woman of many talents, much wisdom, and even more stationery. Glad we could add to your collection, Kim!
Thanks to everyone who entered and spread the word about our first giveaway, and don't be sad if you didn't win – we never did get the contest up on the Cityhopper facebook page, so we've still got one box of cards left! Erin's busy working on the drawings for our upcoming Chicago set, but when she gets her contest up and running, I'll be sure to post something here and let you know. Thanks for playing!