Coffee and Crafters and Houses, Oh My!
by
sarah
Looking for some fun holiday shopping this Saturday? Come out to the Low-Cal Artisan Fare at the Fire Escape Coffee Shop in Ben Avon from 10am-4pm. We'll be peddling our wares and drinking lots of tasty coffee, along with Garbella, Lexi & Gem and a bunch of other great local artists.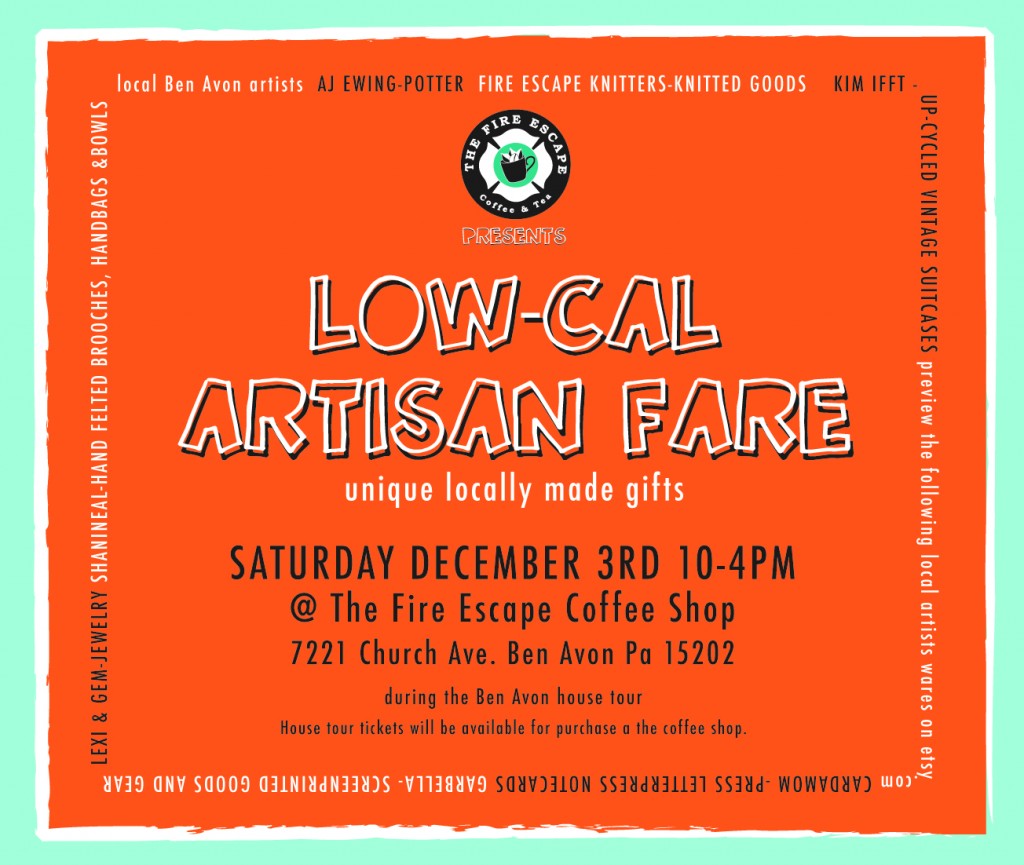 If you haven't been to The Fire Escape, you're in for a treat – good food, yummy coffee, and a cozy atmosphere make it a great place to spend a chilly Saturday afternoon. While you're there, you can pick up your tickets for the Ben Avon Holiday House Tour, going on all day in the surrounding neighborhood. The houses of Ben Avon should be beautiful all decorated for the holidays – I've already got my tickets, and I'm heading to the Candlelight Tour as soon as the Low-Cal Fare is over. Hope to see you there!