Help Wanted: Inquire Within
by
sarah
This is only sort of somewhat related to Cardamom Press news, but since I've got firsthand experience with it, and would encourage pretty much anyone to consider it, I'm posting it here. We'll return to your regularly scheduled Cardamom updates in a few days!
Sapling Press is looking for an Intern!
I've been working with Lisa at Sapling Press for more than a year now, and I have to say, it's been one of the greatest, most educational, and most fun experiences I've had in years. A little over a year ago, I knew nothing about letterpress, and in the last 14 months, Lisa has taught me more than I ever imagined possible – enough that I now have a thriving business of my own!
Sapling Press is doing a booming business too – especially since Lisa launched her new Dear Blank card line last month – and on top of that, the National Stationery Show is swiftly approaching. With that comes a crazy month of prep, followed by a summer full of designing, printing and filling new orders. We're looking for someone to help with all that, starting ASAP. Here's the skinny:
We're looking for someone with: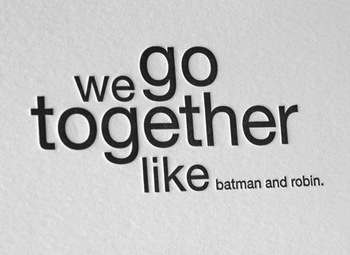 a desire to learn letterpress
a good work ethic
a perfectionistic streak
organizational superpowers
a sense of humor
2-4 days/week to spend in the studio (hours are totally flexible)
Some things you might end up doing:
printing
cutting/scoring/folding/die-cutting/playing with paper
packaging/shipping orders
organizing the studio
taking inventory
ordering materials
wanting to devote your life to letterpress printing
miscellaneous odds and ends
What you'll get out of the deal:
training in letterpress printing
a first-hand look at running a creative business
access to letterpress studio and equipment
dozens of new twitter friends
lots and lots of candy
We're hoping to find someone by June 1st (preferably starting ASAP!), but for the right person, we're totally flexible. If you're interested, if you've got questions, or if you'd like more insider info, just drop me an email – let me know who you are, why you're interested in the internship, and what your favorite candy is (all vital bits of information when working at Sapling Press). We can't wait to hear from you!
Note: Some of Lisa's previous interns have gotten college credit for their work at Sapling Press – it totally depends on what you can negotiate with your particular department, but it's definitely something that Lisa is open to!